AnalyticaA - your digital marketing partner for Germany and Europe
We speak german, english, italian and turkish
We are your agency for e-commerce online marketing with over 100 successfully promoted brands - currently 49.
We only serve your interests. We have no investors and are fully self financed.
We reach your goals with target oriented ads at all digital touchpoints.
We work on the whole marketing and sales funnel and find the matching comprehensive strategy for you.
Search Engine Advertising (SEA)
We manage and optimize your search ads, according to the goals and KPIs we agree on.


Search Engine Optimization (SEO)
We research your SEO potential and work out a matching onpage, content and link strategy.


Social Media Ads
We help you create the best audiences for your social ads ( eg. Facebook), with a strong focus on generating revenue or leads.
Amazon Marketing 
Amazon marketplace is a complete ecosystem in itself. We will help you building presence and increase your revenue.
Affiliate Marketing
We are your contact to the affiliates in Germany and Europe. We manage your CPA or CPL based affiliate programs on all relevant affiliate networks.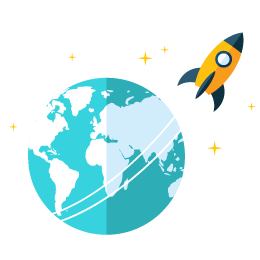 Digital Strategy Consulting
We are your C-level consulting partner for working out your online marketing strategy for Germany, Europe or the whole planet.
Why you should work with us
Longterm partnerships
Clients work with us > 5 years in average
3,5 bn Euro revenue created
with ad campaigns for our clients in Europe
Our AnalyticaA-Team
It is always the people behind the company who achieve the success, make out the identity of the company and give it a face to the outside world. In our small but fine team work dedicated and highly qualified experts from different areas  - with a common goal: your success!
Sebastian Schuch
Teamlead SEO & amazon
Gülcin Wilhelmi
Account Manager
Thomas Less
Managing Partner
Elisa Cosenza
Account Manager
Tamara Traubeck
Account Manager
Christian Steiner
Founder & Managing Director
Juliana Jaman
Account Manager
Christine Lang
Account Manager
Hendrik Muth
Account Manager
Vanessa Zimmermann
Teamlead SEA & Social
Inka Röck
Managing Partner
Florian Orthofer
Account Manager
Michael Grüner
Account Manager
Verena Ludwig
Account Manager
The world is digital. Are you ready?
Every company has a website or an online-shop - but a working digital business model? The major part of all european companies still generates the biggest share of their business, leads or sales via classical channels. Most have started into the digital world, but their "digital test flights" have not yet really taken off profitably. To stay in this picture - the end of the runway comes sooner than expected... and then?
Many of our new clients are at critical turning points of their businesses. Are they going to manage the jump into digital spheres or are they staying behind? Will their business still exist in 5 to 7 years or will they be taken over by more innovative competitors? How are they going to get their brand into the minds of younger generations? How do they reach the right employees and future employees via digital media?
We believe that every company can master the digital challenges of today and tomorrow - with AnalyticaA as their dedicated partner by their side. Our colleagues help you with their expertise and enthusiasm for their work to cross the digital borders and help your projects take off and fly.
If you are looking for a team of enthusiastic experts, who work like your direct colleagues in your own company, to help you with your digital business as a long term partner - then you are our perfect client.
Digital marketing - structured, transparent and goal-oriented
This is how easy it is to work with AnalyticaA
I. Determine your actual needs
You answer some important questions and we will get to know you better.
II. Kickoff-Workshop
Based on your information, we will prepare a kick-off workshop tailored to your needs, in which you will  meet and discuss your goals in detail.
III. Analysis & definition of measures
In the first step of our collaboration, we analyze the current degree of maturity of your online activity and find optimization and improvement potential.
IV. Implementation
Finally we will implement the defined measures together. A partnership-based cooperation is just as important to us as the continuous monitoring of success by tracking the relevant KPIs.
What are your goals?
Let us show you how to reach them!
That's what our customers say
"Mit AnalyticaA haben wir einen starken Partner an der Seite, der uns einerseits strategisch auf Management-Ebene berät und zum anderen auch die operative Umsetzung auf Basis von Performance-Zielen in den digitalen Werbekanälen übernimmt. Die proaktive, bereichsübergreifende Abstimmung durch AnalyticaA hilft uns dabei, unsere Umsatzziele beständig zu übertreffen und gleichzeitig enorme Expertise aufzubauen." 
Philip Raum – CYBEX GmbH & Goodbaby International Holdings Limited
Senior Vice President Group Marketing
"Die Zusammenarbeit mit dem Performance-Team von Analyticaa bringt uns kontinuierlich deutliche Zuwächse in unseren Performance Marketing KPI's. Die Agentur ermöglicht es uns, in gemeinsamen Projekten mit den globalen Playern im digitalen Marketing unser Wachstum weiter zu beschleunigen. Analyticaa berät uns darüber hinaus laufend bei komplexen Fragen fachlich stets auf hohem Niveau. Die Kooperation war von Anfang an strukturiert, persönlich sehr angenehm und jederzeit von gegenseitigem Vertrauen geprägt."
Matthias Haack – LEDVANCE GmbH
Global Digital Communications
"Wir suchten eine SEA-Agentur und haben uns im Auswahlprozess für AnalyticaA entschieden. Ausschlaggebend für uns war die analytische Herangehensweise und Kreativität – Kampagnenstrukturen, die zu uns und unseren Kunden passen. Die kompetente SEA-Beratung und Unterstützung durch AnalyticaA hat unsere Performance in diesem Segment deutlich gesteigert. Die gute Zusammenarbeit wissen wir nicht nur fachlich zu schätzen und freuen uns sehr, so einen verlässlichen Partner an unserer Seite zu haben."
Alexander Wilde – ResMed GmbH und Co. KG
Manager Online Marketing