We are your service provider for performance oriented digital marketing
We work with brands of the online trade segment to create shop revenue and support brand from other segments with generating leads or contracts.
C-Level digital marketing & strategy consulting
Search Engine Advertising (SEA)
Search Engine Optimization (SEO)
Social Media Advertising - Facebook, Instagram and Youtube Ads
Affiliate Management with focus on fashion & telco
Insourcing: training & coaching your team
Amazon SEO & Amazon Ads
Google Analytics, Data Studio, MyBusiness
Social Influencer Marketing - Micro- & Macro Influencers
Display Advertising
1998
Formation CPS Marketing & Consulting
2009
Formation AnalyticaA PM GmbH
20
years online marketing experience
16
highly motivated employees
50
clients in Western Europe
AnalyticaA was founded in June 2009. AnalyticaA developed out of the CPS Marketing & Consulting GmbH, which was founded in 1998. Our current Team has 16 highly motivated employees (as of march 2018) and we are still 100% owned by our founders without the participation of investors. At the moment, you can find AnalyticaA at three sites: twice in Munich (Headquarters + Accountmanagement & Consulting Office) and a third office in Berlin.
We work for clients in all Western Europe and from different industries. Currently almost 50 brands entrust us with their digital marketing needs. Our deep experience since 1998 helps us develop detailed and perfectly fitted measures for each of these brands.
Ongoing analysis and adjustment of the campaigns is a key factor for reaching the best possible results for our clients. To be able to provide this level of control and steering, we offer regular, in depth reportings.
AnalyticaA is very well integrated into Europes digital landscape and we can offer individual and integrated solutions for all of your digital needs in our network for digital services that we do not provide at AnalyticaA.
Our main target is to be the partner that you really need. Together we will expand and optimize your digital marketing to enable the maximum possible success for your projects.
Certificates and cooperations
We are certified in all major topics. e.g. - Affiliate-Marketing: Affilinet Certified Agency, Zanox Certified Agency, Top 100 Influencer Affiliate-Marketing, Affiliate-Marketing in 7 EU-Countries - SEA: Adwords Premier Partner - and many more.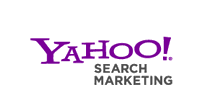 One special USP: We operate the largest industry specific affiliate network in Germany for fashion & lifestyle: The FashionNet with currently 24 fashion onlineshops.
Our Group
To be able to comprehensively serve our clients digital needs, we work with three other specialized service providers and can offer resources of almost 400 employees in the group. Together we can provide the full spectrum of the digital commerce world. For us as a classical traffic providing agency, this has a lot of advantages. Our focus does not end, when we have delivered your traffic - we have in depth experience with all processes that follow after the user has arrived in your environment.
Fortuneglobe is our partner for e-commerce. Our sister company offers expertise in the fields of design, software and fulfillment - the perfect addition to our own protfolio. With our common, integrated concept, we work on all the facets of online business and e-commerce. Like this, we can offer solutions for all of your individual needs, e.g. webdesign, marketing campaigns, technical assistance, customer service or logistics.
For more than 10 years we jointly develop innovative and individual e-commerce solutions. More than 30 brands trust the united competence of Fortuneglobe and AnalyticaA for their online shops.
Our partner for shipping and logistics is the fulfillment specialist FineCom. The modern logistics centers of FineCom provide everything that B2C and B2B clients need – not only on a national but also on international level. Shipping to all european countries can be handeled centrally. The generous areas for reprocessing and finishing your goods, including an in-house sewing service, guarantee exceptional quality standards in returns management.
The seamless integration the top quality services of Fortuneglobe, namely callcenter, customer accounting and order management, rounds up the perfect fulfillment package for our clients.
As retail daughter of Fortuneglobe, Gute Marken Online is specialized in full-service portal- and marketplace management. No matter if Amazon, eBay, Zalando or OTTO - we have individual and tested solutions for all major marketplaces, to ideally place and sell your products. Our "FSP"-offers do not only offer possibilities for client specific dropshipping concepts - they are also your access to Germanys and Europes major retail platforms.
A second specialization of Gute Marken Online GmbH within our group is the operation of currently 12 own Online Shops, in which we market the products of our partner brands on a revenue share basis. With the Inner Circle Outlet, one of the biggest eBay Stores in Germany, we generate over 1.000 fashion sales a day.